Battle of Manila Bay Oil Painting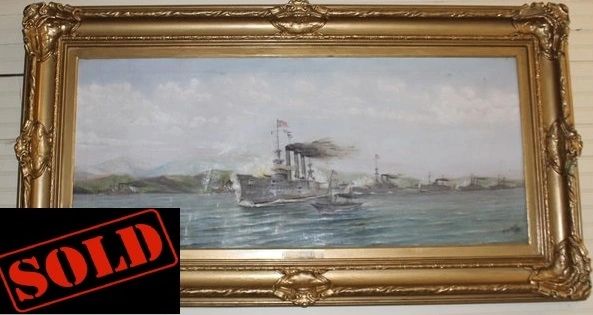 Battle of Manila Bay Oil Painting
Closeout Sale, BLOWOUT PRICE!!!!
Battle of Manila Bay Oil on Canvas Painting, Length 30" by Width 54"




The Battle of Manila Bay took place on 1 May 1898, during the Spanish–American War. The American Asiatic Squadron under Commodore George Dewey engaged and destroyed the Spanish Pacific Squadron under Admiral Patricio Montojo. The battle took place in Manila Bay in the Philippines, and was the first major engagement of the Spanish–American War. The battle was one of the most decisive naval battles in history and marked the end of the Spanish colonial period in Philippine history.